Corona Chamber Officers of the Corporation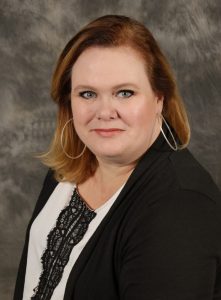 Board Chair
Kim Mabon
Creative By Design
(951) 226-5617
Kim Mabon has been working as creative professional for 30 years. During that time she has worked with a variety of advertising agencies, publishing companies and businesses of all types. She has received over 75 awards from various organizations for her creative works including several Gold & Silver Awards from Association Trends as well as multiple Maggie Awards from the Western Publication Association. Mabon serves as Board Chair for the Corona Chamber of Commerce, Board Member for Giving 365 and as treasurer for the  Tuesday morning STARS networking group.
Mabon is the founder and CEO of Creative by Design, a full-service agency that helps their customers improve their bottom line with high-quality, consistent and effective graphic & web design as well as print & promotional products. She is also a published author, Adobe Creative Trainer and Public Speaker.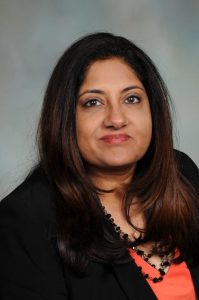 Chair-Elect
Palbinder Badesha
Express Employment Professionals
(951) 272-6946
Palbinder Badesha is the Riverside-Corona franchisee for Express Employment Professionals, an international full-service staffing company. She opened in 2006 and since then, her team has been able to find jobs for over 15,000 people with local businesses, increasing sales by 60 percent since 2009.
Palbinder moved to Corona in 2002 from England, where she worked for 17 years in local government and the non-profit charitable sector. Palbinder's first job out of university was establishing a refuge for women fleeing domestic violence. She later went on to develop policies and projects to support homeless women. In her last position, Palbinder led a team which focused on building sustainable communities by ensuring that local people and businesses were partners in tackling high unemployment and urban deprivation. Palbinder was drawn to the employment field because she wanted a business which helped people and businesses succeed!
She is passionate about giving back to her community and is active in the following organizations: Asian Business Association, Business Resource Connection and Corona-Norco United Way. Palbinder was a 2008 finalist in the Spirit of the Entrepreneur Award and recipient of the Inland Empire Asian Business Association Entrepreneur Award in 2012. She received the 2014 Small Business of the Year Award from the IMPACT Foundation. Palbinder is married to Baljeet Aujla, and they are parents to Jeevan, 17, and Amarpreet, 23.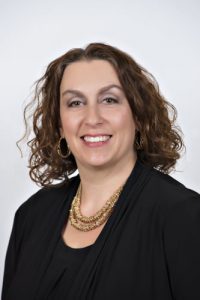 Vice Chair
Angie Byars
3M Corona
(951) 520-4617
Angie Byars is the Plant Manager at the 3M Industrial Mineral Products Corona facility. Angie has 22 years of experience working for 3M in various manufacturing positions, supporting many businesses and products. She has a Bachelor of Science degree in Chemical Engineering from the University of North Dakota and an MBA from the Carlson School of Management at the University of Minnesota.
3M is a global innovation company that turns ideas into ingenious products and solutions. Over the years, 3M innovations have improved daily life for hundreds of millions of people all over the world. 3M produces more than 55,000 products and has operations all around the world. The 3M Industrial Mineral Products operation, located in Corona, produces roofing granules for asphalt roof shingle manufacturers in the west coast area. 3M Corona has been a long-standing community supporter providing grants, donations, and, outreach to the greater Corona area schools and non-profits.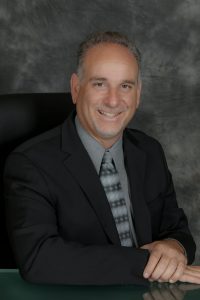 Treasurer/Finance Chair
Dr. Anthony Pirritano
Integrated Medical Center of Corona - CompAccess
(951) 737-1252
Dr. Anthony Pirritano grew up in Corona, attended UC Riverside and Cal Poly, Pomona receiving his Doctor of Chiropractic Degree from Los Angeles College of Chiropractic in 1992. He was Valedictorian and received the awards of Clinical Excellence and the prestigious Presidents award - the only graduate to receive all three awards. He was then elected as the youngest member of the Board of Regents at LA College of Chiropractic. In 1992, Dr. Pirritano took over what is now Integrated Medical Center of Corona, which has been serving the Inland Empire for over 60 years.
Vice Chair of Finance
Patrick Akes
Grimes-Akes Family Funeral Home
(951) 737-3771
Akes, 37, grew up in the funeral home atmosphere. He reflects back on his grandmother playing the organ (before music was piped in), for services in the LA County area. Today, he is the manager for the Corona office, located at 500 W. 7th St., 92882 and can be reached at (951) 737-3771. They provide full-service funeral arrangements, pre-arrangements, and cremations, and are able to assist in any global needs. Established by the Grimes' in 1947, Patrick joined his family in the profession, and they run the Riverside Akes Family Funeral Home.
Patrick is involved in many philanthropies from the Lions Club to the ELKS and more. Through the ELKS Lodge in Corona, Patrick is a Past Exalted Ruler (PER) and services the CA/Hawaii Elks Association as their VP. During the holiday season, Patrick's wife Deserie colors Patrick's hair and beard white, enabling him to help Santa in numerous requests.
An avid sportsman, he started wrestling in 1999, retiring in 2012 due to a fractured neck. Re-involved in the sport when he was Exalted Ruler, they were searching for a way to raise more funds, and his thinking outside of the 'wrestling ring' turned into an annual fundraiser for disabled children in our community.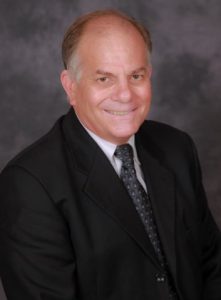 Immediate Past Chair
Don Williamson
Corona History Association
(951) 529-2999
Don's family moved to Corona over sixty years ago. Except for leaving the state to earn a college degree and to live in his wife's native Sweden for one year, Corona has been his residence. Since retiring after spending forty years in the grocery business, Don has busied himself with researching and writing about Corona history. He was co-author the book, "From One Room..." which details the history of the Corona-Norco Unified School District titled. He is currently finalizing another book about Corona history, which is due for publication this year. Don says, "I belong to the last group of kids that grew up in Corona when it was still a small town. I feel an obligation to those that lived here and that are now living here to accurately preserve the town's true story." To help achieve his goal, in 2015 Don founded the non-profit "Corona History Association".
Appointed by the Riverside County Board of Supervisors, Don serves on the Riverside County Historical Commission. He served six years as a Corona Public Library Board of Trustee. An enthusiastic baseball fan, Don has been married to his wife, Marina for 42 years. She teaches kindergarten in the Alvord Unified School District. Like her father, Don's daughter, Camilla, is a graduate of Corona High School. She and her husband are both attorneys living in Glendale with Don's precious 8-year-old granddaughter. His son Kyle, a member of Santiago High School's first graduating class, is married and teaches special education in Fullerton. He has two step granddaughters and another granddaughter, "Frankie", born in January 2016.
President/CEO/Corporate Secretary
Bobby Spiegel
Corona Chamber of Commerce
(951) 737-3350
bobby@mychamber.org
Serving as CEO and President for the Corona Chamber of Commerce since May of 2001, Bobby Spiegel is responsible for all staff and operations of the day to day business conducted at the Chamber. Tasks are divided among professional paid staff, who administer a full service operation, from membership resources, database, website, social media, events, programs and seminars. Bobby is the spokesperson for the Chamber. The Corona Chamber services the business community stretching throughout the Corona region – best identified by geographic boundaries (though any business can be a member of this Chamber), from Ontario Airport, to the southern portion on I-15 at Indian Truck Trail, next to Lake Elsinore. The Corona region encompasses communities within the western Riverside County including Corona, Eastvale, Jurupa Valley, Norco, and parts of Riverside. A small but growing portion of businesses are filtering in from the Chino and Chino Hills area.
Sam Buenrostro, Ed.D.
Corona-Norco Unified School District
(951) 736-5154
Dr. Sam Buenrostro is the Superintendent for the Corona-Norco Unified School District. Sam has been a resident of Corona for over 30 years. He obtained his Bachelors from Chapman University, his Masters from Cal State San Bernardino, and his Doctorate in Organizational Leadership at the University of LaVerne. Sam is married to Sandra, a Corona High graduate. They have three children: Eric, Luis, and Samantha.
Sam was the principal of Centennial High School for 8 years. Prior to that Sam was an assistant principal at Centennial High School in Corona and Ramona High School in Riverside. Sam was also a teacher and head coach at Santa Ana High, Riverside Poly, and John W. North. In 1991, Sam led Santa Ana High school to a CIF championship and national recognition. During Sam's tenure, Centennial High School received numerous accolades including: numerous CIF Championships, Riverside County Model of Excellence, National PLC School, named one of Americas Best High Schools, a California Golden Bell, and the 2009 Corona-Norco and Riverside County Principal of the Year.
Dr. Buenrostro places high importance on community, service, and healthy living. Over the years Sam has provided service as a member of Kiwanis, Rotary International, Lions Club International, Boy Scouts of America, and a coach and referee. Sam is passionate about living life with a purpose, the power of people, and about making a difference.
Marta Cortez
Eduardo's Mexican Restaurant
(951) 340-3722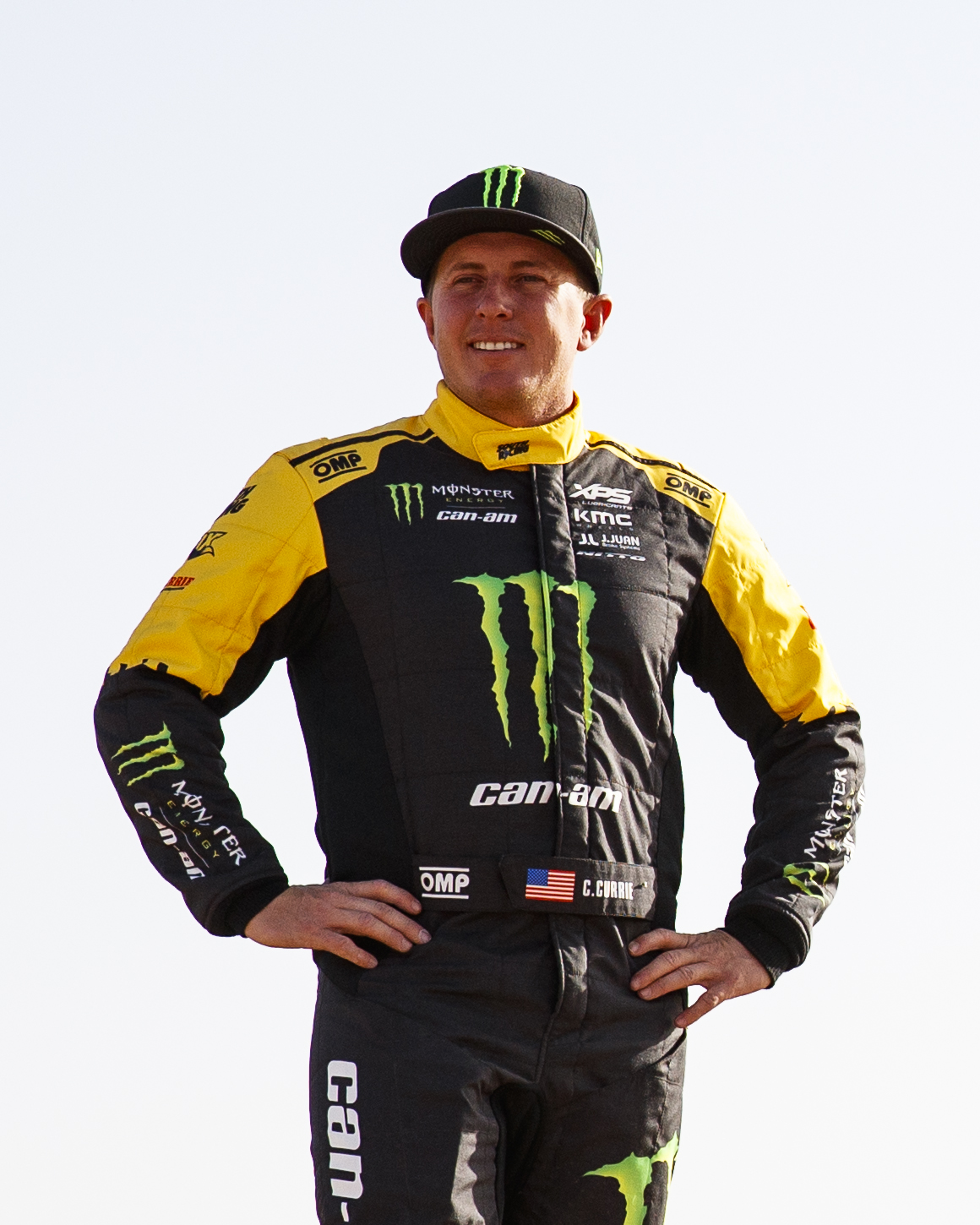 Casey Currie
Currie Enterprises
(714) 528-6957
Casey Currie is a professional motorsports driver and VP at Currie Enterprises. The Corona-based family business has been in the motorsports industry for over 50 years.
Casey's professional accolades include being the first American to win the Dakar Rally in 2020, winning Gold at the inaugural Jeep X Challenge at Winter X-Games in his first ever X-Games appearance in 2019, and winning the Pro Light championship in TORC: The Off-Road Championship in 2010.
Currie Enterprises dates back to 1959 when Frank Currie began designing and building differentials for material-handling equipment. The company now occupies a 40,000 square foot complex on Smith Avenue in Corona. They employ more than 50 employees and boast a state-of-the-art manufacturing facility. The Curries design, build, modify, test, sell, and install rear-end and drive-train products all under one roof.
Anthony Edwards
ACM Commercial Services
(951) 433-0944
Jim Gore
Vulcan Materials Company
(323) 474-3231
A Vietnam Veteran, Jim Gore proudly served in the United States Army as a Combat Medic with the 173rd Airborne Brigade.
Jim has spent over 40 years in the construction materials industry. He currently serves as land-use permitting manager with Vulcan Materials Company. He transitioned into land-use permitting department 25 years ago and has never looked back, enjoying the different and unique challenges that every new project brings and working closely with lead agencies to resolve them.
Jim is currently working on an innovative project in Corona that will increase mining efficiency and reduce environmental impacts while maintaining a valuable source of local construction grade aggregate materials.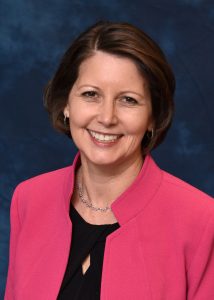 Monica Green, Ed.D.
Norco College
(951) 372-7016
Monica Green, Ed.D., serves as the Norco College president. Prior to this role, Green led Riverside City College as the vice president of Planning and Development. Prior to RCC, she served as the dean and later vice president of the Norco College Student Services division from 2009 – 2018.
Green believes in paying it forward and is active in local, regional, and statewide efforts. She serves as past-president of Soroptimist International of Corona where she advocates for the educational advancement of women and girls locally and internationally. Green also provided program leadership to the local Chamber of Commerce's Executive Leadership Roundtable and serves on the Corona History Association Executive Board.
Ruth Jaffe, RN, MSN
Kaiser Permanente
(951) 602-4034
Ruth Jaffe works for Kaiser Permanente as the Area Operations Leader for the Riverside Service Area. In this role, she has a direct impact in supporting the work that Physicians, Providers, Nursing Staff, and Ancillary departments perform on a daily basis. The ultimate goal being providing excellent patient centered care to their members and the communities they serve! She received her Bachelor's of Science in Nursing from the University of Southern California and has a Master's Degree in Nursing Administration from the University of California, Los Angeles. She is the oldest of six children and an immigrant from El Salvador. Ruth is very proud of her heritage and her family accomplishments; She enjoys inspiring young adults to pursue professional education and being positive and enthusiastic in everything they do! Ruth has lived in Corona since 2008, is married to Jason and has two children, Jaela (age 12) and Tessa (age 11).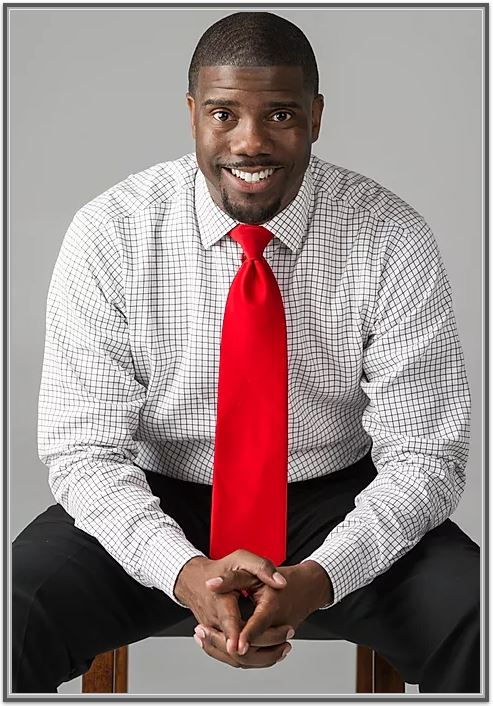 Barry E. Knight
BEK Impact Corp.
(951) 378-2848
Barry E. Knight is the founder and CEO of BEK Impact Company, a leadership and social impact consulting firm. The company specializes in coaching and training leaders on how to get their teams aligned with the right systems and behaviors that drive greater impact and change for their organization and community.
As a minister and servant leader, he has coached hundreds of executive leaders and teams in the US and internationally. He has trained and advised more than 15 county government agencies and has been the keynote speaker for Fortune 500 companies and dozens of other organizations. He frequently speaks and writes on subjects such as vision clarity, leadership and team impact, faith, and racial equity.
Barry and his wife Sacheen are the proud parents of two sons, B.J. (15) and Charles Edward (12), and one daughter, Sydnei Erica (7).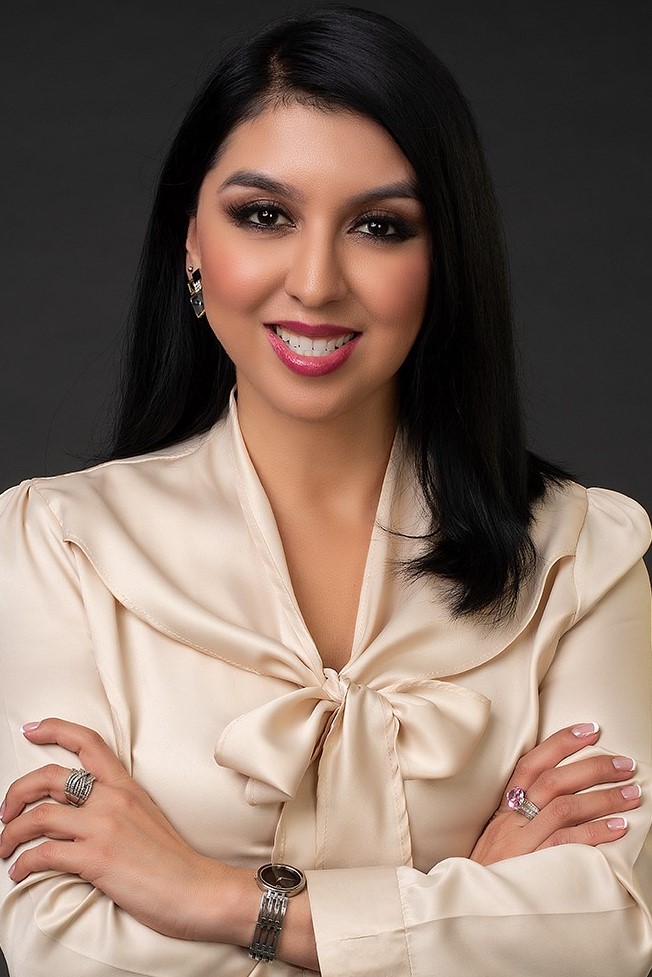 Crystal Lopez
Carter Bradley Insurance Solutions
(951) 547-4240
Crystal Lopez is the President and CEO of Carter Bradley Insurance Solutions, an agency licensed in multiple states, providing security and peace of mind by helping her clients manage their risk and customize insurance solutions that are tailored to their unique needs. She helps business owners understand their manageable risk, and properly insure the rest.
The company is the namesake of her now seven-year-old son, as he is her inspiration and motivation. She balances her commitment to her family and profession by also fulfilling her passion to help others, diligently serving the community through various causes and organizations.
Crystal has 3 siblings, grew up in Los Angeles CA, and was introduced to the insurance industry in 2002 after the loss of her father in a car accident in 2001. She quickly learned the importance of life insurance and committed to help spread awareness in the community.
Crystal's community involvement provides good symmetry with her professional objective of helping others. She has served as Ambassador for the Corona Chamber of Commerce since 2018. Moreover, she was recognized by the Chamber as the "Rising Star of 2019" and is currently serving on its Board of Directors. She is also an Ambassador with the National Latina Business Women's Association and a member of the Eastvale Chamber of Commerce. Crystal was recognized Top Professionals in the Inland Empire while receiving the 30 under 40 recognition in 2020. 
Crystal loves involving Carter in the different Chamber and City events to teach him entrepreneurship, self-confidence, and volunteering for nonprofits. Crystal and Carter have many reptile and aquatic pets. They enjoy hiking and visiting the local parks to collect insects and research them before quickly releasing them. They enjoy reading books and love experimenting with science projects.
Chad Miller
Industrus, Inc.
(951) 900-2739
Chad Miller is the Founder and President/CEO of Industrus, Inc., a a contract manufacturing and consulting company offering engineering, research and development, and more. Previously, he was Director of Contract Manufacturing at American National Manufacturing. Having grown up in a family manufacturing business since the 1970s, Chad has been exposed to manufacturing, industrial materials, and fabrics literally all of his life.
At a young age Chad worked alongside his parents, Craig and Evedean, and older brother, Craig Jr., in all aspects of the business over the past 35 years.
Chad helped American National grow the Contract Manufacturing Division to new sales records and has won numerous awards, including the Corona Chamber's Manufacturer of the Quarter in 2013, Runner up for The Spirit of the Entrepreneur Award (2016), and recognition by the California State Senate, California State Assembly, and from the City of Corona.
In addition to Chad's successes for the company, Chad is also an inventor and has filed two patents. He has expertise in assisting his customers in the filing of their own patents to protect their products as well.
Chad currently serves on the Legislative Action Committee for the Corona Chamber of Commerce and has served since its inception over 10 years ago. He also serves on the Industrial Fabrics Association's Exhibitor Advisory Committee.
Chad is married and has 2 stepdaughters and a son with his wife, Janette.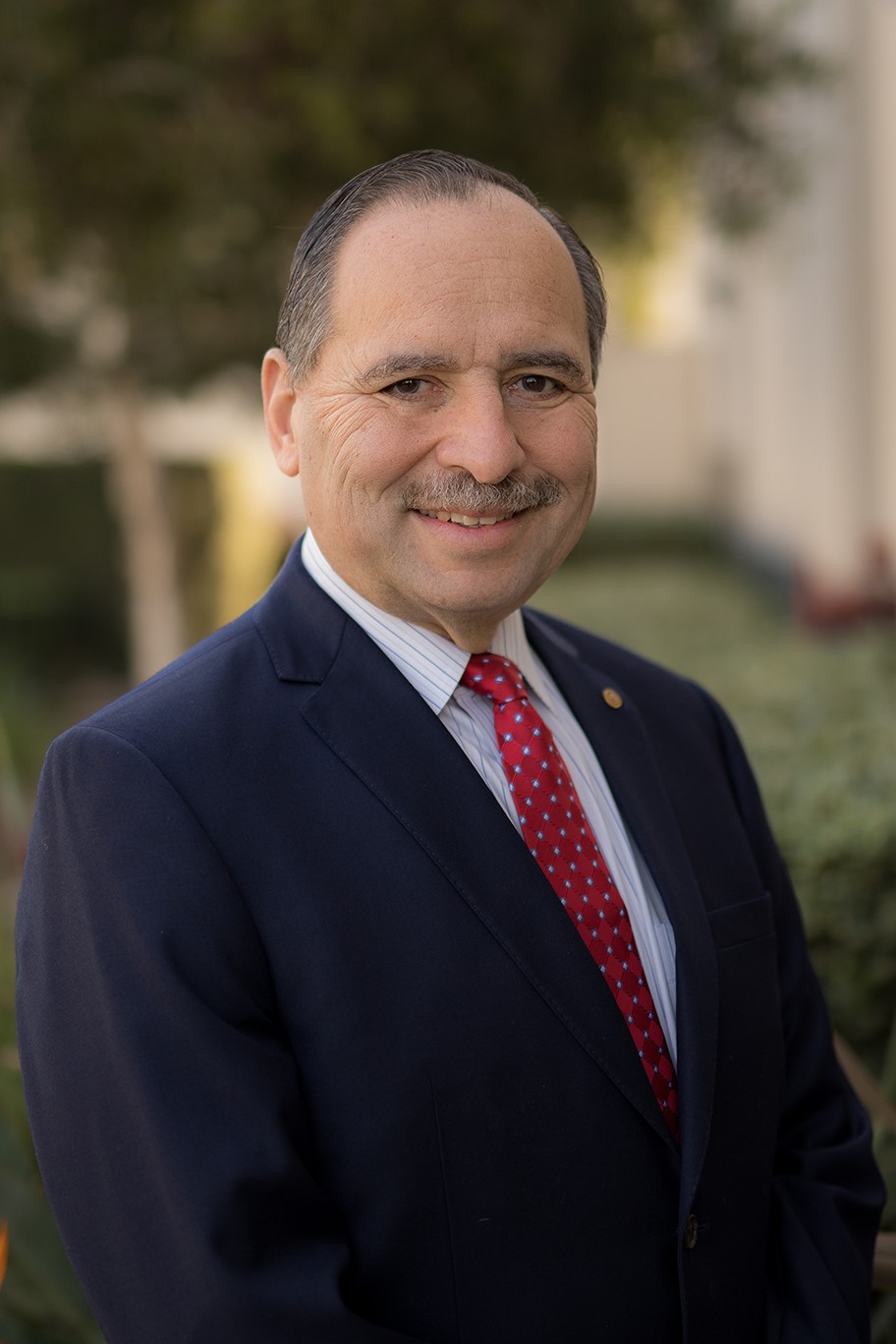 Eugene Montanez
Allegra Marketing-Print-Mail/Image 360
(951) 734-8181
Montanez, 64, is co-owner of Allegra Print and Mail and Image360 Signs and Displays. Allegra is a full-service marketing, direct mail and print communications company while Image360 creates signs and displays, electric and non-electric. Eugene, his wife Paula and their team help companies solve problems through their expertise, creative solutions and can-do attitude. Located at 127 Radio Road, in Corona, they can be reached at (951) 734-8181.
Eugene founded the printing business while in high school. Operating out of his mother's garage, his entrepreneurial spirit was ignited and in 1976 he and Paula married, and opened their business then known as ZAP Printing and Graphics. Now as dual-brand power partners, Allegra Corona and Image360 offer a variety of products, from direct mail to promotional products and marketing materials, plus large-format graphics, signage and displays. When timing is critical, the team at Allegra works through impossible deadlines. Throughout nearly 50 years in business, Eugene has always been on the cutting edge of technology. Pioneering with desktop publishing, digital imaging and workflow automation, he has become an expert in numerous applications and processes. As the author of "Direct Mail is Not Dead: Grow your business with targeted direct mail," Eugene is often called upon to speak or share his wisdom with others.
With a strong commitment to community, Eugene served on the City of Corona Planning Commission for eight years, followed by sixteen years on the Corona City Council, including three years as Mayor, 2007, 2012 and 2015. Numerous non-profit groups benefit from his generosity and membership: Corona Rotary, Corona Elks Lodge, Riverside Chamber, American Diabetes Assoc. and RCC Foundation Board.
His and Paula's greatest joys are grandsons Royce and Archer.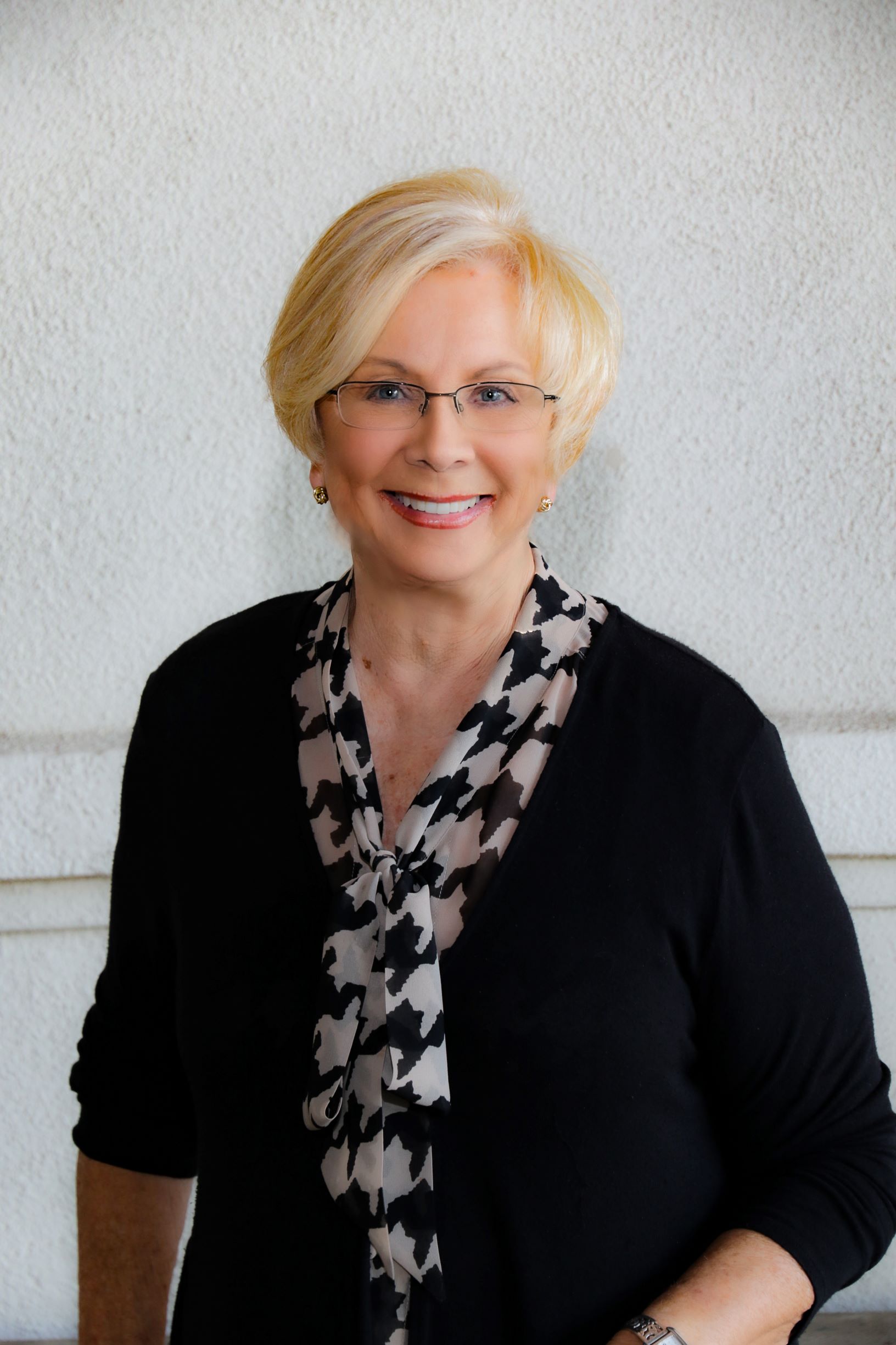 Linda Pearson
Corona Regional Medical Center
(951) 509-1355
Linda is known for her infectious laugh, her ability to drive to the heart of a business problem and her long history of volunteerism in our community. In the years she has been involved in community volunteerism; most of the City's non-profit organizations have been enriched by her contributions. Linda Pearson is currently the Director of Marketing and Volunteer Services for Corona Regional Medical Center. She has been a member of the Society for Consumer Affairs at both a state and national level, and the Association for Healthcare Philanthropy. Linda has been an active volunteer, spokesperson and fund-raiser for organizations such as the Foundation for Community & Family Health, United Way, Corona Fire Department, Boy Scouts and Circle City Rotary. Linda received the Distinguished Citizen Award from the Temescal Boy Scouts of America, was named a Women of Distinction by Soroptimist International and The Business Press and in 2013 received the Corona Chamber's Citizen of the Year recognition. Linda served as a member of the "Think Tank" at Crossroads Christian Church that conceived the idea for the master-planned facility they proudly showcase today. Linda has served in many leadership roles with the Corona Chamber from a past Chairman of the Board and a present 2020 Board of Directors Member.
Lea Petersen
Southern California Gas Company
(909) 335-7631
Public Affairs Manager for Southern California Gas Co, the largest natural gas distribution company in the US with over 22 million customers. Lea's primary responsibility is advancing the company's interests before local, state and federal government officials in Riverside County. Lea serves on the Board of Directors ofnumerous business & community organizations such as: Riverside County's Workforce Investment Board; Corona Chamber; Riverside Chamber; Asian Business Association Inland Empire and many others.
Lea has been recognized for her leadership supporting businesses, minority & women owned enterprises to gain access to new opportunities by the Riverside County NAACP, the Corona Chamber, Black Voice Newspaper, the Asian Business Association IE, the Riverside County YWCA as "Woman of the Year" & Riverside County Commission on Women. The California Assembly & Senate have recognized for her emergency response during the devastating wildfires.
Lily Quiroa
Waste Management
(951) 609-6341
Mike Quraishi
Aladdin Cleaning Services, Inc.
(951) 272-2068
Mike Quraishi is the President and owner of Excellence in Service Award winning company Aladdin Cleaning Services Inc. which has been in business since 1999. Mike has a Masters Degree in Business Management and two Bachelor degrees, one in Math & Physics and other one in Aircraft Engineering. Mike also holds Federal Aviation Administration Airframe and Power plant license. Mike's professional experience includes 22 years in aerospace and Hi-tech industries, where he held senior management positions in the areas of Commercial Passenger Aircraft Certification and Aircraft modifications with Boeing and Douglas Aircraft. Aladdin Cleaning Services Inc. has received numerous awards including "Best of 2015" awarded by Thumbtack. Mike was also a nominee for the Spirit of the Entrepreneur - Award 2011, 2013 and 2014. Mike is a proud father of triplets. In his spare time (if any) he likes to play golf, hike and fly.
Mike Ryan
Ryan & Associates Financial Services
(951) 858-4085
Mike Ryan is a financial professional, helping business and families with solutions to protect their business, family, finances and future. He is dedicated to helping them to take control of their finances, eliminate debt and interest obligations, reduce taxes and obtain a safe and secure retirement plan. He is life/health and securities licensed, certified in Medicare with all the major carriers, as well as California Partnership for Long Term Care.
He is active in both the chamber and community, and is a chamber ambassador. He is Chairman of the Board for Peppermint Ridge and a member of their finance committee, a board member of the Dayle McIntosh Center, member of Circle City Rotary, on the fundraising and annual walk committee for the Alzheimer's Association, and is also on the speakers bureau of the Alzheimer's Association. He is a member of the Inland Empire Disabilities Collaborative.
He was proudly married to his wife, Caroline, for 42 years, has four grown children, 12 grandchildren (two of which are proudly serving our country) and 3 great grandchildren. He is known for his work with families, small business, the senior community, as well as those with special needs, with a focus on quality of life.
Dean Seif
CARSTAR Allstar Collision
(951) 279-9161
Dean Seif is the owner and president of CARSTAR Allstar Collision, Inc. and the Seif Real Estate Group, Inc. Dean is a firm believer in the Chamber principles and an advocate for the Chamber. Dean served as the Chairman of the Board in 2015 and is a past Chair of the Legislative Action Committee (LAC). Previously, Dean has served in various roles on the Chamber Executive Committee as well as the Chair of the Chamber Ambassadors Committee.
Dean is a member of the Corona Rotary Club. He serves on the Governing Board of the Corona Regional Medical Center, the Board of the Corona-Norco United Way, and the Board of the Chamber Foundation. Dean's professional experience includes over 25 years in aerospace and hi-tech industries, where he held positions as a flight engineer on Boeing 727 and Airbus A-300, director of quality and manufacturing, and quality and manufacturing consulting and training. Dean was an adjunct professor at California State University Los Angeles, DeVry University, and Riverside Community College, where he taught engineering topics and statistics. Dean has a B.S. in aerospace engineering technology and a master's degree in technology management. Dean was the recipient of the CalChamber "Small Business Advocate of the Year" in 2017, Corona Chamber's "Small Business of the Year" in 2013, the "Chairman's Award" in 2011, and "Award of Excellence in Service" in 2010. Dean and his wife Shannon have three children and four grandchildren.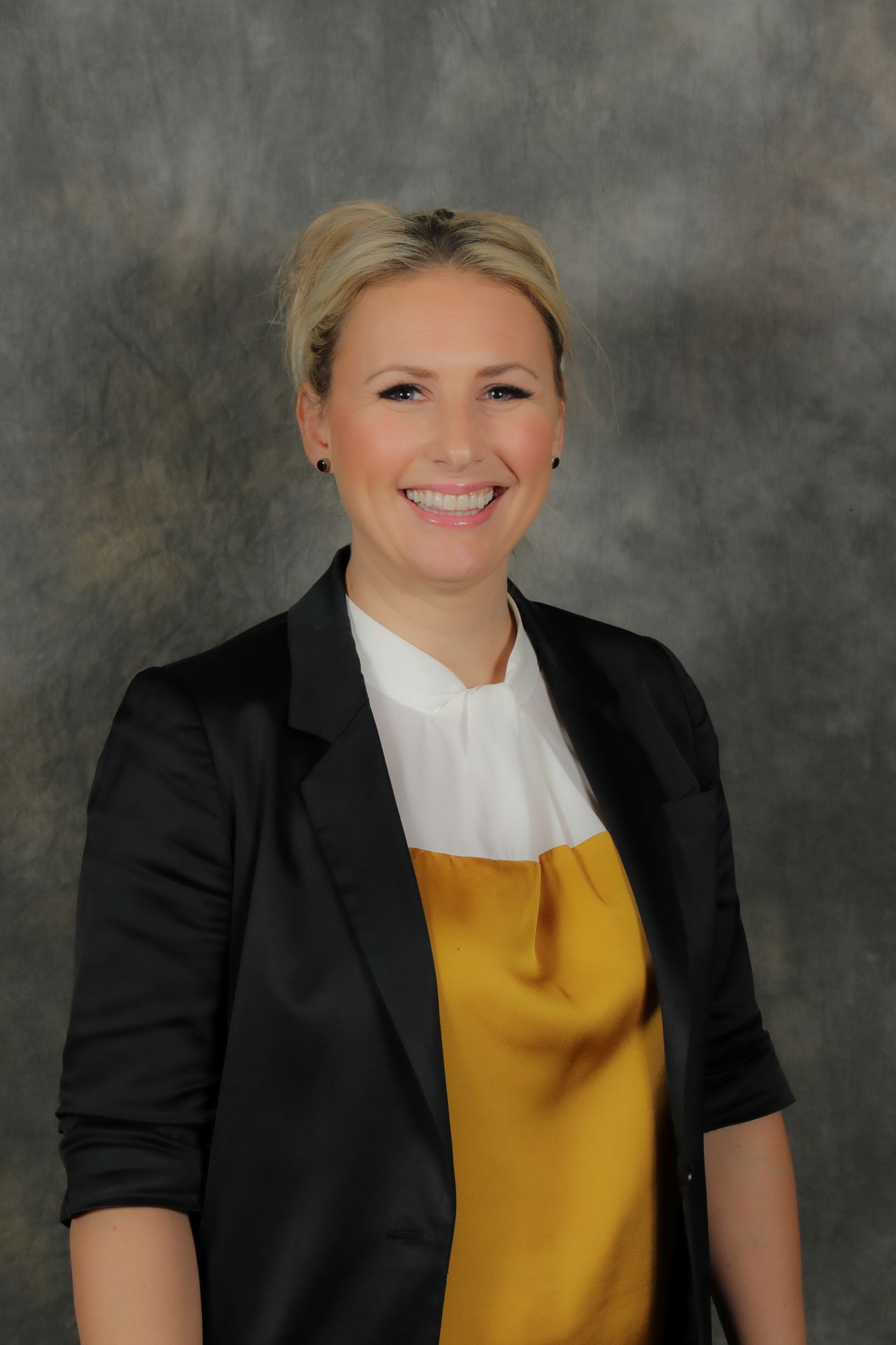 Anne St.Germain
Level Advisors
(949) 404-4986 x102
Anne St.Germain is a licensed CPA and Partner at Level Advisors, a Corona-based accounting, consulting and business valuation firm. Anne has a strong leadership and civic background, with past seats on community outreach boards and the Women's Inclusion National Council at BDO. She has also personally developed fundraising programs for local non-profits.
Graduating from CSUC (Chico State) in 2011, Anne had a couple of accounting roles before joining BDO USA, LLP in 2013. There she focused on consulting and compliance for flow-through entities, not-for-profits, and high net worth individuals. After over four years at the global accounting firm, Anne had a short stint at Hall & Company CPAs before becoming Partner at Level Advisors in 2019.
Anne specializes in domestic and international manufacturers. Her clients include some common household names and are routinely engaged in substantial e-commerce and complex branding and manufacturing activities.
Janet Steiner
MakeDust
(714) 323-2375
Jan Steiner, former owner of Thoro Packaging, has accomplished growth of a business initially started by her father. A unique and specialized folding carton packaging manufacturer, Jan and her professional team provide clients with top quality, effective packaging that is the envy of all competitors. Well-known and respected throughout multiple organizations, Jan has capitalized on her knowledge, experience and common sense.
John Weyhgandt
Western States Financial & Investments
(951) 371-7608
Living Your Purpose with Confidence.
Our desire is that all of our clients know or find their purpose in life and take assertive action to live out that purpose, and we are here to help. Western States Financial celebrates 25 years in helping our clients live with financial peace of mind. John Weyhgandt is an independent fiduciary and registered investment advisor. He has been creating portfolios and financial plans that allow clients to focus on what's important in life: Faith, Family and Purpose.
John has been married to his lovely wife Marlene for 25 years and has one daughter, Courtney. John has lived in town since 1974. His hobbies include reading, BBQing and traveling.
Our Products and Services Offered: Financial Coaching, 401(k)s, IRAs, Life Insurance, Tax-Free Retirement, Annuities, Disability Insurance, Keyman Policies, Estate Planning, Medicare, Social Security planning and much more. We are "At Your Service".
Liaison for NAVSEA
Jennifer Stewart
Naval Surface Warfare Center, Corona Division
(951) 393-4518
Jennifer Stewart serves as the Office of Research and Technology Applications (ORTA) representative for Naval Surface Warfare Center, Corona Division.  As the ORTA, Jennifer Stewart acts as a broker, connecting Corona Division's scientists and engineers with academia and industry for technology transfer. Stewart, a graduate of California Baptist University, Riverside, Calif., joined NSWC Corona's Product Engineering Assessment Department in 2003.
Corona Division received its Federal Laboratory designation on Jan. 26, 2010. In December 2012, Stewart left Product Engineering Assessment Department to head up the ORTA position full time as the technology transfer officer. In addition to serving as ORTA, Stewart supports the Federal Lab Consortium as the Far West Regional Coordinator. The Far West Region is home to over 200 laboratory facilities with research and development (R&D) areas such as energy, aerospace and defense.