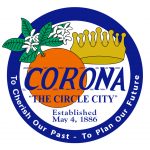 Welcome to the Annual Mayoral Update at Good Morning, Corona.
This is your monthly connection to what's happening in the business community. From networking exercises to speakers on topics of interest, business recognition and self-introductions, to advocacy and city updates, this event is one you should have on your calendar each and every month.
Good Morning CORONA event this month is Thursday, June 29. Our event will have many special features, and we want you to be sure to arrive early and stay late! Doors will open at 6:30am for you to reserve your seat (get your reserved placard at check-in); our Exhibitor Alley will be filled with a variety of businesses. They will be open and available for you at 6:30am and will reopen upon our adjournment at approximately 8:25am. The breakfast buffet also opens at 6:30am and our program begins at 7:00am.
Bring lots of business cards for you to network. If you have any questions, please email info@mychamber.org. 
We look forward to seeing you Thursday, June 29, at Eagle Glen Golf Club.
*Additional sponsorship opportunities are available.
Those who register and prepay one week before the event save $15!
Good Morning Corona serves as a staple for the Corona Chamber of Commerce. GMC is a monthly event that allows the chamber to connect its members, while keeping them informed as well.  Together, we are driven for success and committed to strengthening businesses within and around our great city of Corona
Check out some previous Good Morning Corona events.