Innovation Month will be back in April, 2022. This page will be updated in the new year with further information.
The Greater Corona Regional Competition was held Thursday, April 8th!
For details on this event, visit bit.ly/CoronaPitch2021. Catch the replay HERE.
Greater Corona Regional Fast Pitch Competition Entrants:
Innovation Month events in Corona
Highlighting Innovators in our Region
Here are just a few of the many incredible businesses in our area!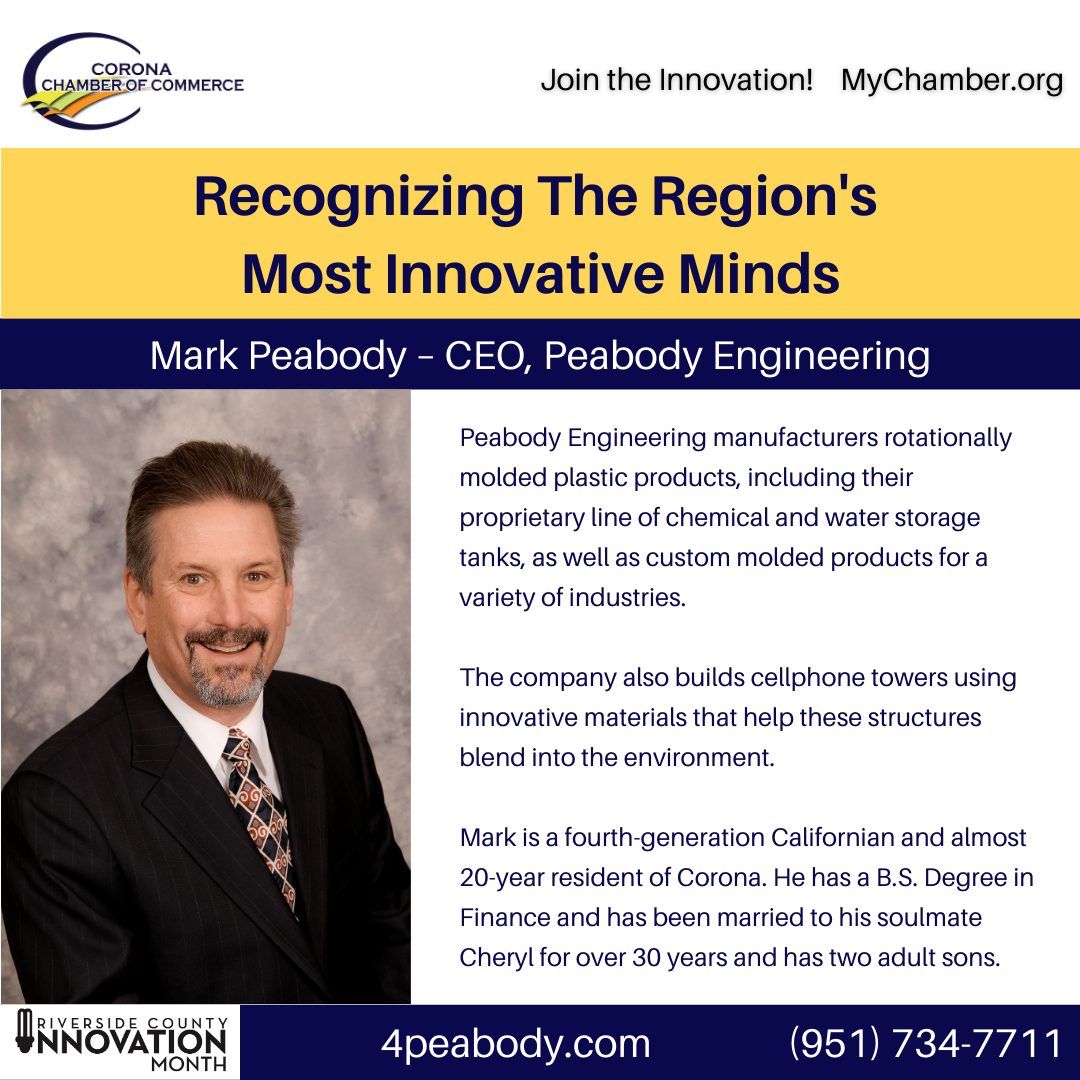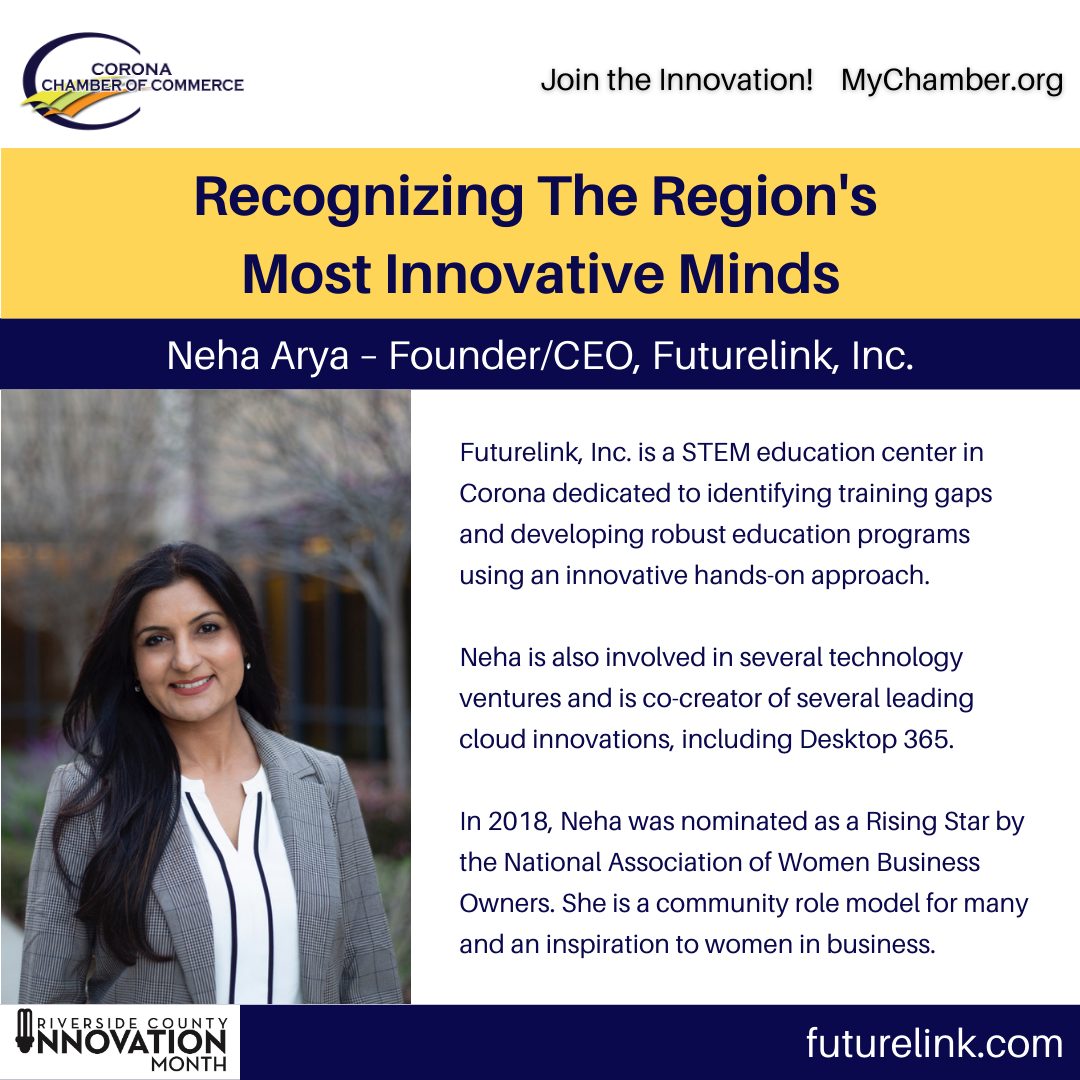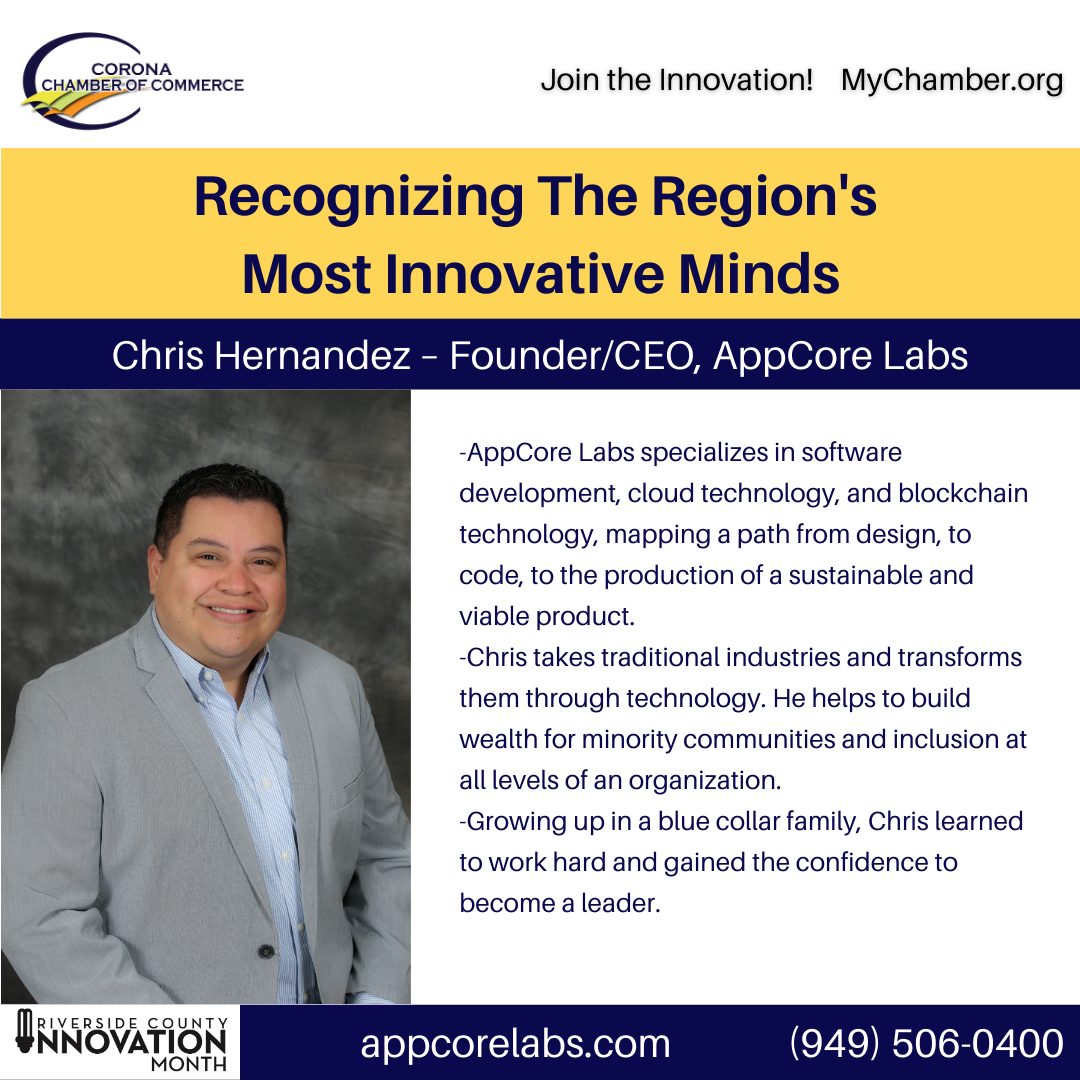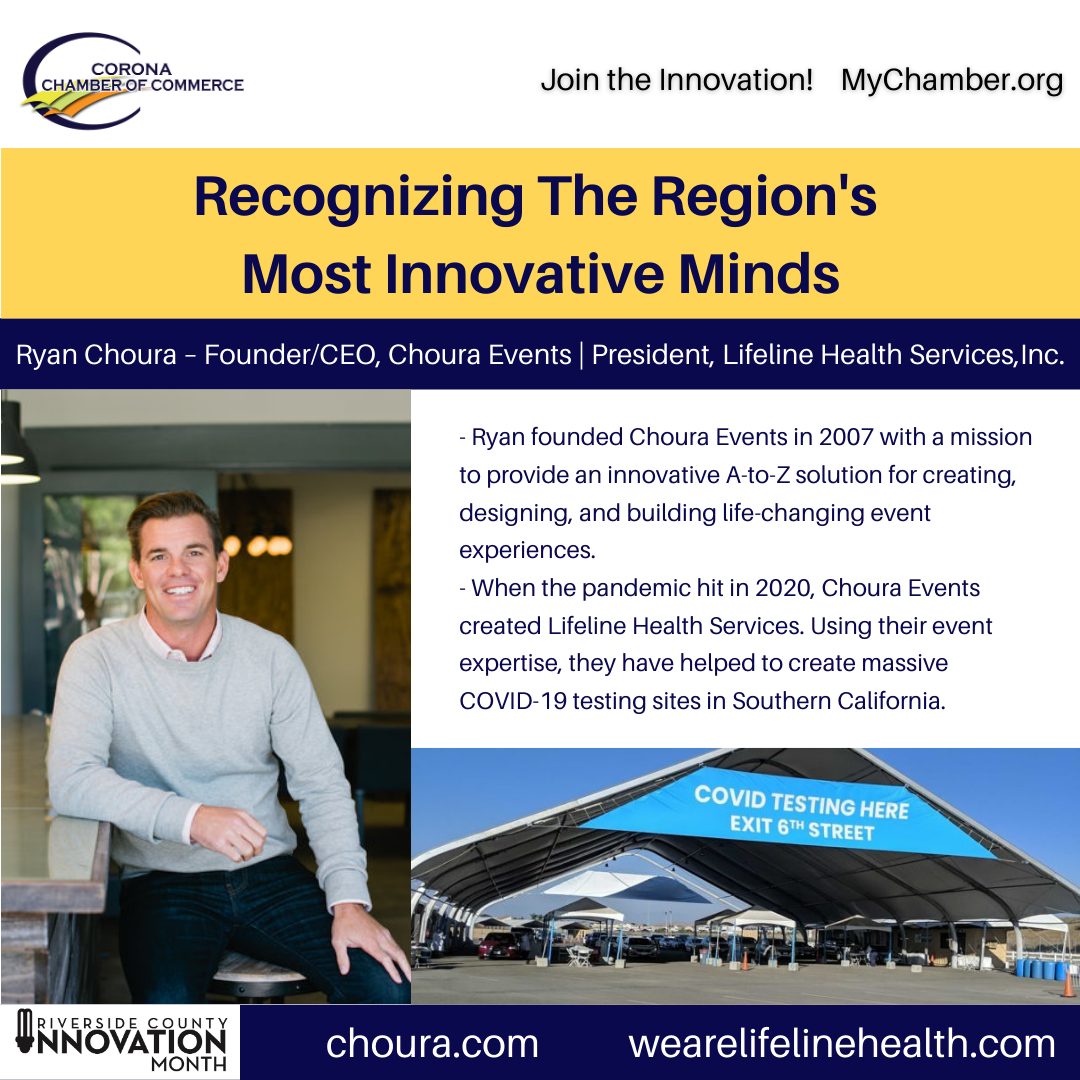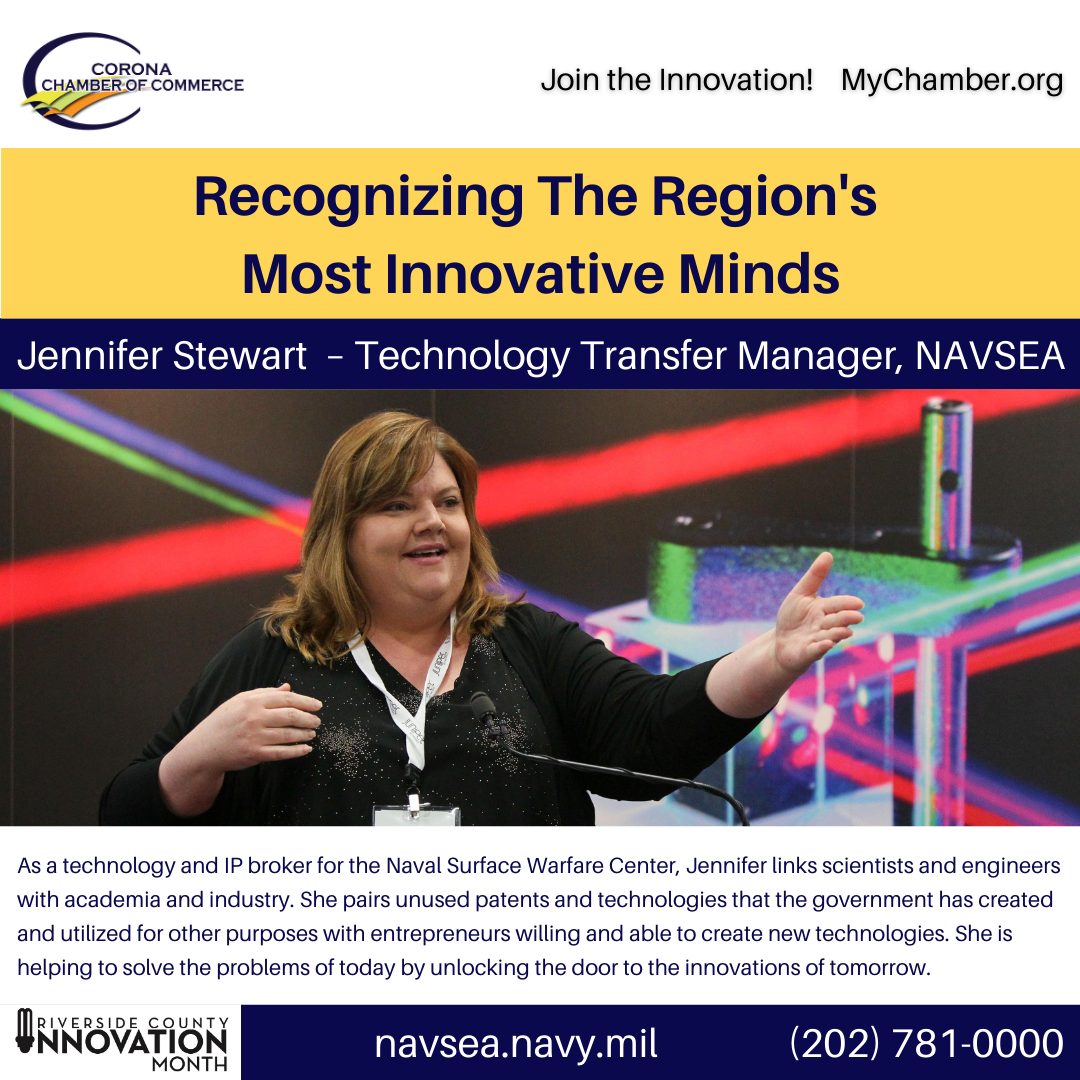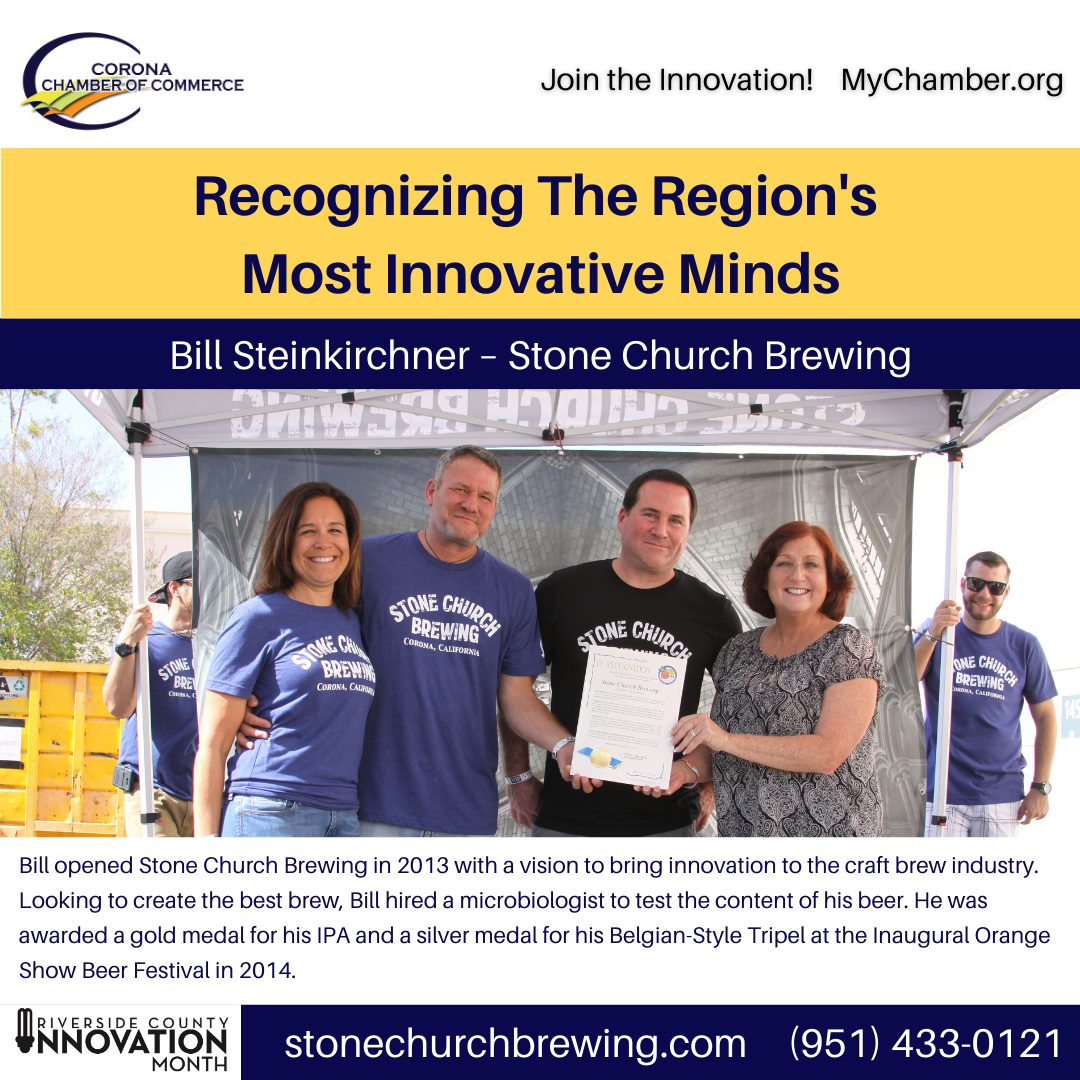 Guidelines for Regional Fast-Pitch Event(s)
Please read all guidelines prior to presenting.
Only the winners from the Regional Riverside County Innovation Month Fast Pitch Events in April 2021 will allowed a pitch opportunity at the County Finale on April 28, 2021. One (1) representative in the County Finale will be chosen from each regional Fast Pitch Events as well as two (2) nominees from the Epic SBDC.
In order to enter into the Regional Fast Pitch Events in April 2021 for Innovation month, YOU MUST:
Reside in Riverside County; OR attend school in Riverside County; OR work at a business in Riverside County; and
Not be set-up as a non-profit or intend to be setup as a non-profit. The Regional Fast Pitch Events and the County Finale are designed to encourage start-up, "for-profit" businesses; and
Provide a 90-second (only) Fast Pitch for the City Fast Pitch Events; 3-minute (only) Fast Pitch for the County Finale; and
Present only one (1) business idea or concept per pitch at the City Fast Pitch Events; however, you can present multiple times at the Regional Fast Pitch Events (one business idea or concept per pitch); and
Since the events will be virtual, PowerPoint slides will be allowed, but will not advance after the 3 minute mark in your presentation; and
There will be time for Q&A from the judges, but responses must be limited to 2 minutes per response; and
Please note: There will be no monetary prizes awarded at the Regional Fast Pitch Events unless otherwise noted by individual city.
In order to enter into the Riverside County Finale Fast Pitch Event in April 2021 for Innovation month, YOU MUST:
Pitch a technology focused business concept that is scalable on an industry level and presents a vision for repeatable growth; and
Win 1st place in a regional fast pitch competition sponsored by Riverside County Innovation Month or be a nominated tech startup by EPIC SBDC (2 total).
Agree to complete at least one (1) hour of training with Scott Brovsky of the EPIC Small Business Development Center (SBDC).  All training must be completed prior to the County Finale on April 28, 2021. This training will be free of charge and the SBDC will do their best to accommodate you. If you would like further training through the SBDC, it is available to you at no cost; and
The 2021 Riverside County Finale Grand Prize is $10,000
2nd Place will receive $5,000
3rd Place (if funding is available) $2,500
How to Prepare for a "Fast Pitch" Presentation
NOTE: You cannot answer or address all of these points in 90 seconds or in 3 minutes – this is meant only as a guide.
Have FUN and be passionate about your idea or product!
Start with a "hook" – e. Get the attention of the listener
State the problem (pain/need) – from the point of view of your potential customers
How do you address the problem and what is your "secret sauce?"
What is your Competitive Advantage? (How you are going to do it better, cheaper or faster, etc.?
Is it disruptive?
State your name, title, and company name. The title of "Founder" may be a good choice where you don't have any prior experience.
Briefly tell what your company does
How big is the market and is your business scalable?
How many people have this problem and would be willing to buy your product or service?
How do you make money? What is your go to market strategy?
Have you achieved a proof of concept – are the dogs eating the dog food?
Who "believes in you" – mention any successes you have had so far that can bring credibility to your pitch?
What is the revenue potential in terms of sales? You may also mention how much of the market you intend to capture (e.g., 5% in 3 years).
The team is critical. Very briefly tell us about management team, any advisors and especially yourself.
What have you already put into your venture in terms of money and sweat equity? How much money do you need and what do you need it for? Will you need additional funding?
Close strong! Summarize how you have the complete "package." Big problem, great solution (market ready), large potential market, outstanding management team, revenue generating customers with great margins.