Join us for the 9th Annual Women's Leadership Conference, Thursday, September 24, 2020!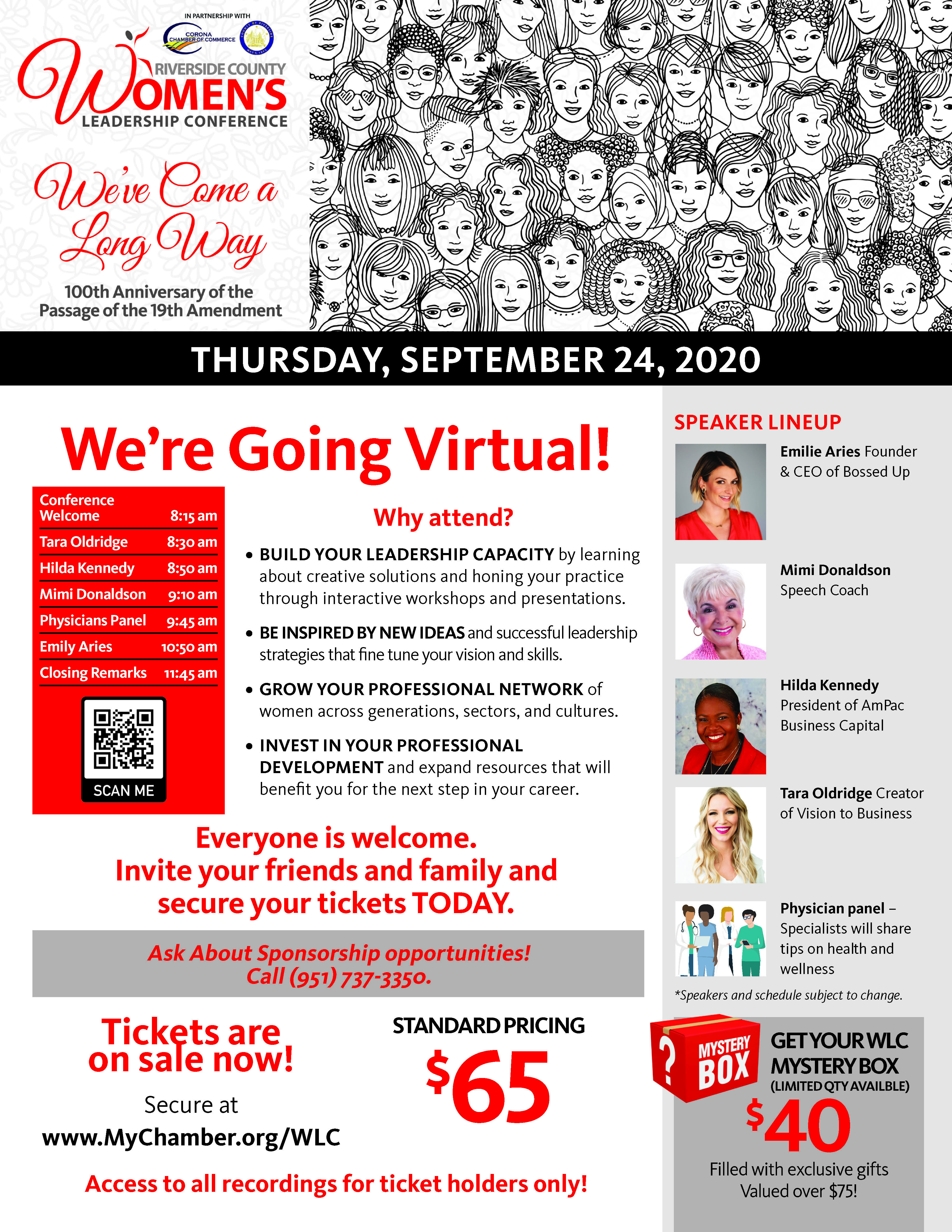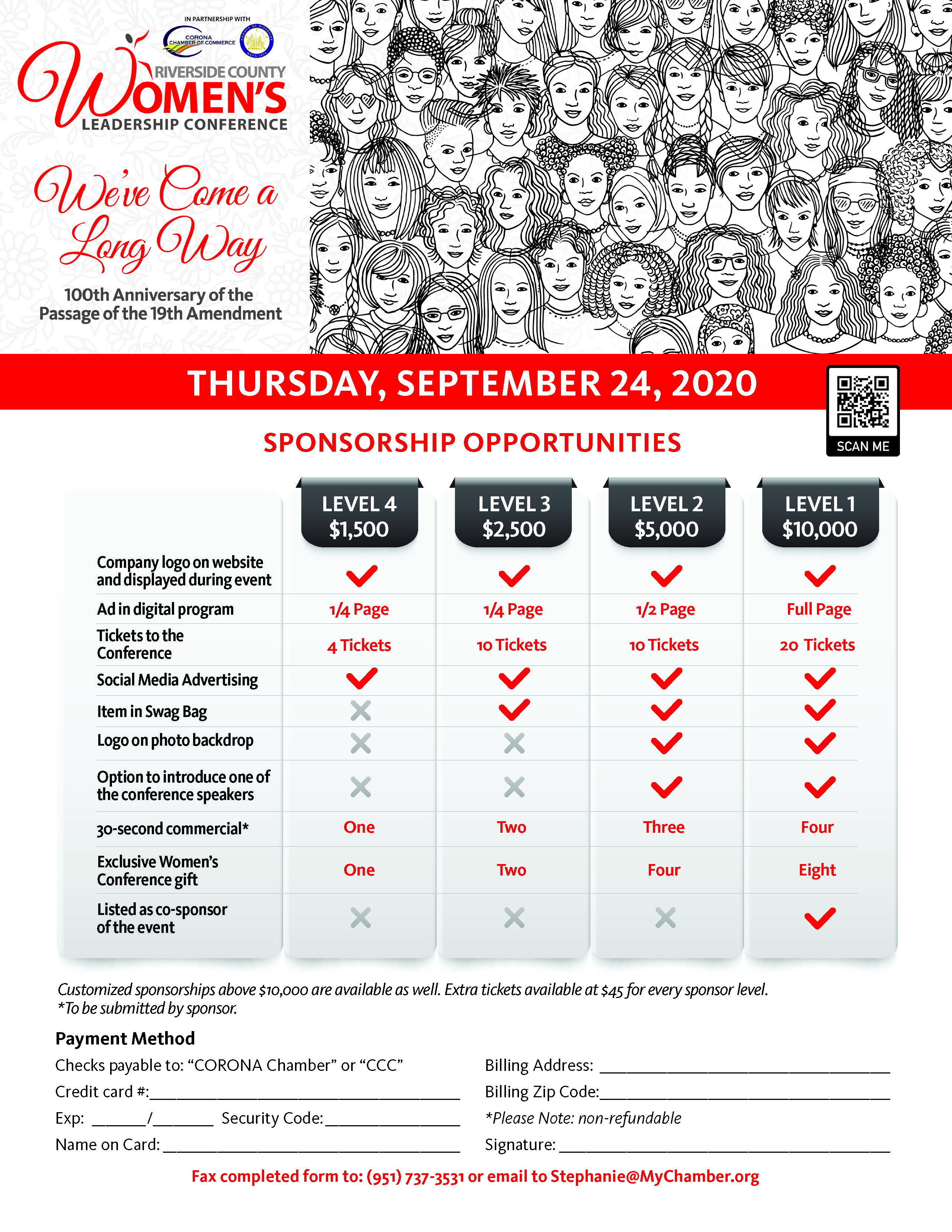 EXHIBITOR SPACE ONLY
Since we're going virtual this year, exhibitors can place items in the swag bag for attendees in lieu of a table top. Click here to view details.
At this conference, you will learn from women who will help you with tools for your career and personal life.
SCHEDULE*
Date: Thursday, September 24, 2020
Location: Anywhere in the world! (We're going virtual)
8:15am: Conference Welcome
8:30am: Tara Oldridge
8:50am: Hilda Kennedy
9:10am: Mimi Donaldson
9:45am: Physicians Panel
10:50am: Emilie Aries
11:45am: Closing Remarks
*Speakers and schedule subject to change.